Can you really move forward without putting the past to rest?Grace Willingdon has everything she needs. For fifteen years she's lived in a trailer overlooking Bras d'Or Lakes in postcard-perfect...
More...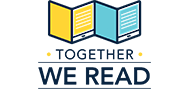 Together We Read is a Digital Book Club through participating libraries in Canada that connects readers with the same eBook, at the same time from April 13 – 27, 2017.


Note: Contains mature themes/language.